When you need servicing, repairs, maintenance or installation for an air conditioner, ducted heating, or evaporative cooling system, call the expert team at Fairbairns Heating & Cooling. Nunawading customers will receive caring customer service and competitive quotes from the Fairbairns team.
At Fairbairns we aim to provide a complete heating and cooling experience for Melbournians from Nunawading, to Vermont, and everywhere in between. To find out more about the benefits of our unmatched approach and attentive services call us today.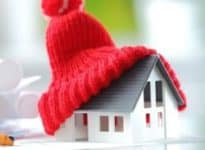 Air Conditioning Nunawading
Thanks to over 30 years of passionate and personalised experience, the heating and cooling experts at Fairbairns know how to find and install the right climate control system for our customers. Our professional team utilise innovative methods and techniques to ensure that our range of air conditioning systems are installed flawlessly into Nunawading homes and small businesses.
Keep your home or workplace refreshingly cool, even on the hottest of summer days with the right system of air conditioning. Nunawading customers can choose efficient ducted air conditioning, or, if there is not room in the existing building's structure for the ductwork, we can install a powerful split system. Nunawading locals need never worry about finding a system that matches their requirements. Specialising in high-quality brands, you will always get the best when you choose Fairbairns Heating & Cooling.
Ducted Heating Nunawading
Renowned for delivering a high quality and even distribution of heat through every room, ducted heating systems supplied by Fairbairns Heating & Cooling can keep you comfortable all year round. Fully customisable based on the size of your home and how many rooms you want heat supplied to, our ducted heating solutions are perfect for homeowners and small business owners alike.
Keep your building cosy throughout even the chilliest winter with ducted heating. Nunawading locals concerned about the price of a new installation can call us for a no-obligation quote today. You're sure to be impressed by the price.
Evaporative Cooling Nunawading
Enjoy the refreshing benefits of a cooling system that doesn't require you to shut yourself off from the outside world. With evaporative cooling, Nunawading small shop owners can keep their doors open to customers without sacrificing on comfort in-store. Homeowners are sure to love the benefits of evaporative cooling as well, as they can enjoy indoor/outdoor living without worrying that their precious cold air will escape through open doors and windows.
Because evaporative cooling works best with a constant circulation of fresh air, opening up your building will actually increase the effectiveness of this particular cooling system.
Areas We Serve