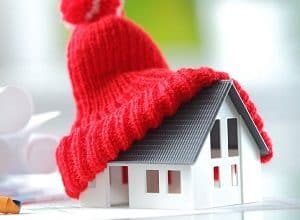 For the team at Fairbairns Heating & Cooling, nothing gives us more joy than helping one of our customers find the right heating or cooling system that is perfect for their needs and requirements. For over 30 years we have helped home and small business owners across Melbourne's eastern and south-eastern suburbs live in comfort during the hottest summers and the coldest winters.
When they call the Fairbairns team for advice regarding the perfect system for heating or cooling, Ferntree Gully locals can expect to have their questions answered by experienced installers. You will find a wealth of knowledge on our website, including some simple home troubleshooting tips on the Maintenance, Service and Repairs page, however, if you need advice from an industry expert, then nothing will beat talking to one of Fairbairns' team members.
Air Conditioning Ferntree Gully
When they ask Fairbairns for a quote, our local customers soon see the difference between us and other companies. For a start, your no-obligation assessment and quote will be provided by a senior installer, not a salesperson. Our licenced technicians will be able to answer your questions, before recommending the right air conditioning solution for your space.
Whether they opt for a wall-hung split system or fully ducted air conditioning, Ferntree Gully customers can rest assured that it will be the energy-efficient option that is best suited to their home or workplace. Because of our close working relationship with some of the most trusted brands in air conditioning, we are able to pass on special offers and generous manufacturers' warranties to our clients.
To ask us more about ducted air conditioning or a reverse cycle split system, Ferntree Gully home and business owners alike can call the Fairbairns Heating & Cooling team today.
Ducted Heating Ferntree Gully
Renowned for delivering an even amount of heat promptly through all the rooms of a building, ducted heating in Ferntree Gully properties helps everyone to stay toasty warm during freezing mornings or evenings.
The ease of operation coupled with its energy-saving efficiency means that gas ducted heating continues to be a popular choice for residential and commercial buildings alike.
Evaporative Cooling Ferntree Gully
Evaporative cooling in Ferntree Gully homes or small businesses gives our customers the freedom to open up their space to the outdoors. Air conditioning is a common, but impractical choice for stores or businesses that wish to keep their doors open to the public. While air- conditioned air must be 'trapped' inside to be effective, evaporative cooling systems will always work better with natural airflow.
To find out how our team can help you select and install this customisable system contact us directly on 9870 7059.
Areas We Serve