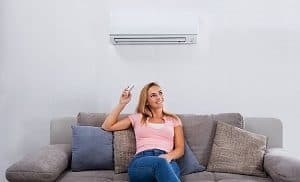 Have you been sweltering through hot days and unbearable nights thanks to an air conditioner that just can't keep you cool? For over 30 years the professional and dedicated team at Fairbairns Heating & Cooling have kept countless homes across Melbourne's south-east comfortable thanks to our tailored approach and innovative systems. By sourcing our air conditioning units from renowned manufacturers customers around Burwood and beyond can rely on the effectiveness of our solutions.
Air Conditioning Installation Burwood
In addition to helping you find the right air conditioner our passionate team will also seamlessly install it in your home or office for you. To speak to one of our technicians about our prompt air conditioning installation solutions Burwood residents can contact us today.
Areas We Serve