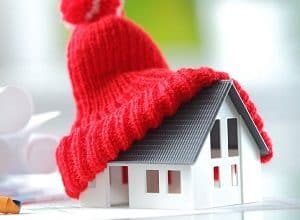 For innovative solutions in heating and cooling, Lilydale locals can turn to the team at Fairbairns. We work throughout the area to bring customised solutions to both homes and small businesses and have done so for over 30 years.
We're proud to remain a family-run company, showing the care for our clients that has seen us cement our reputation as the industry's go-to experts.
When you request a quote from the team at Fairbairns Heating & Cooling you won't just receive a quick estimate over the phone from a salesperson who never leaves the office. Instead, we will send one of our senior installers at a time that's convenient to you, so that they can accurately asses your requirements, and provide expert advice alongside a comprehensive quote.
Air Conditioning Lilydale
Return home to a house that provides welcome respite from summer's heat or work comfortably in an office that is fitted out with the right system of air conditioning. Lilydale locals are often all too familiar with buildings that are well heated but have little provision for effective cooling.
Fitting a ducted air conditioning system is best done as a new building is taking shape, however, in many instances ducts and vents can be retrofitted to create an effective system. If this is not possible then why not consider a wall-hung split system? Lilydale customers may have heard split systems get a bad rap because an inadequate unit can be costly to run while failing to provide the promised cooling benefits to any given room. This can be avoided by seeking expert advice and having the right split system installed by a qualified professional. When chosen and used correctly, split systems can provide very efficient and effective cooling.
Ducted Heating Lilydale
Are you in need of a heating system that keeps multiple rooms of your building warm simultaneously? Do you want a system that is customised to your specific needs and requirements? Renowned for their versatility, Fairbairns Heating & Cooling proudly supplies efficient and effective ducted heating for Lilydale homes and businesses.
Evaporative Cooling Lilydale
Providing powerful yet efficient cooling benefits, one system that never seems to go out of style is evaporative cooling. Lilydale locals who love the outdoors are sure to appreciate this innovative system that will work best when aided by a constant circulation of fresh, outside air.
Though cooling through evaporation is nothing new (it happens whenever hot air moves over water) the many advancements in evaporative cooling technology mean there are many options available on the market today to suit different buildings and lifestyles. Why not ask the Fairbairns Heating & Cooling team which one might be right for you today?
Areas We Serve